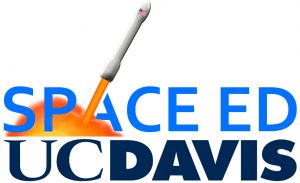 The Space Engineering Research and Graduate Program (SpaceED) at University of California was founded in 2001. Current research activities and course offerings are in:
Reusable Space Transportation Systems
Human rated Earth to Orbit space launch vehicles
Space Exploration/ Alternate propulsion systems
Dynamics and Control of Flight Vehicles (all Mach Ranges)
Precision Landing Recovery of Earth Return Vehicles (all L/D ranges)
Coupled Fluid/Structure/Acoustics Formulations
Vibration Isolation/reduction systems
Effects of Space Flight on Human Spine
Advanced Propulsion Systems/ Reduced scale Propulsion Testing
In-space Propulsion
Detection of Propulsion Combustion/defect instabilities using Acoustic Sensing
Effects of Sloshing in Dynamics of Spacecraft
Morphing Vehicles
Risk reduction via Scaled Experiments/Computations/Flight Testing
SpaceED program participants have close ties with industry and acknowledge in particular our local industry partner AEROJET for their support of our program. Aerojet, a GenCorp Inc. company, is a major space and defense contractor specializing in missile and space propulsion, and defense and armaments.
The SpaceED Executive Committee Founding Members: 
Nesrin Sarigul-Klijn (Founding Director), Fidelis Eke, Ron Hess
Alternates: Marti M. Sarigul-Klijn, Bruce White
Board of Participants :
R. Davis, J.P. Delplanque, F. Eke, R. Farouki, M. Gupta, M. Hafez, R. Hess, S. Hazelwood, S. Joshi, W. Kollmann, E. Klineberg, V. Laspanora, B. M. Martin, M.F. Platzer, S. Robinson, L. Rehfield, N. Sarigul-Klijn, M. Sarigul-Klijn, B. Shaw, C. Van Dam, B. White